Why Buy Chemical Free Cosmetics?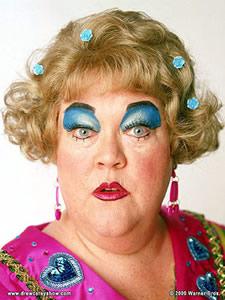 In the United States Of America it is extremely hard to find gluten free & chemical free cosmetics.  One of the reasons for this is that the FDA has grandfathered in over 1,000 harmful chemicals; allowing continued use in toothpaste, make up, shampoo, conditioner, lotions, sunscreens etc.
Studies show that women put 515 different chemicals on their skin every day & skin is the largest organ in our body.  Another lab test revealed that teenage American girls have an average of 13 hormone altering cosmetic chemicals in their bodies!  Buy chemical free cosmetics; your skin & every organ in your body will thank you!
100% Chemical Free Cosmetics
Most women are aware of the hazardous chemicals in cosmetics but few realize that mineral based makeup can be highly toxic & loaded with heavy metals like lead, cadmium & mercury!  Check out this list of chemicals in cosmetics SISEL Safe Checklist.
So here is the solution I choose and want to share with those searching for 100% chemical free cosmetics and personal care products.

Intoxicating Colors can be beautiful without being deadly.

100% Chemical Free Cosmetics: Free from toxic heavy metals such as lead, cadmium & mercury which may often be found in clays used in mineral based cosmetics.  No Preservatives, Talc, Oil, Fragrance, Sulfates, Fillers, Binders, Parabens, Formaldehyde, DEA, PABA, SLS, Glycol,  Aluminum, Dioxin, Bisphenol A, Benzophenones, Propylene Glycol, Phthalates, Toluene
A loose powder makeup applied most effectively with a good brush.  Made of washed minerals and inorganic pigments that exist in nature.  Timeless minerals contain natural sunscreens, are water resistant, and provide superior coverage as well as adhesion.  One ingredient is Zinc Oxide: one of the best sunscreens and a natural anti-inflammatory.
Timeless Minerals: "Unleaded" Mineral Base Cosmetics
Retail Price (USD)
Mineral Primer    36.00
Mineral Liquid Foundations    38.00
Mineral Pressed Foundations   31.00
Mineral Blushes    23.00
Mineral Eye Pencils    16.00
Mineral eye shadows    24.00
Mineral Mascara – Totally Black   22.00
Mineral Lip Pencils   16.00
Mineral Lip Gloss   20.00
Mineral Lipstick   20.00
Mineral Shimmer Powder   27.00
Mineral Bronzer   30.00
Make Up Remover   16.00
Timeless Minerals makeup is great for all ages and skin types those concerned with skin sensitivities, allergies, scars, blemishes, rosacea, wrinkles and pigmentation.  These chemical free cosmetics can actually help your skin stay young, supple & are excellent for sensitive skin; in fact mineral cosmetics are recommended for use after cosmetic surgery.
Chemical Free Cosmetics Are Healthy For You & The Earth
Timeless Minerals as well as 100% toxin free skin, hair, nail & dental care are available in 30 countries across the world.  To order direct click Chemical Free Cosmetics & click on become a preferred customer to be sure you receive a 20% rebate on your order.
For more information on becoming a distributor I would be more than happy to assist you in helping the women of the world "Go Green With Chemical Free Cosmetics"
Dani Walker 541-263-0641  dani@daniwalker.com