Living As Happy Healthy People Is Possible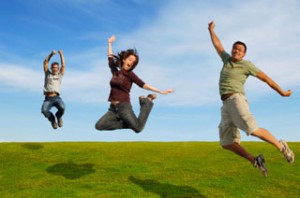 Are you sick and tired of being, sick and tired? Happy healthy people encourage people to take back their lives.
Have you ever wondered if the information your doctor is sharing with you is the whole truth and nothing but the truth?
Has your doctor told you everything and given you every option available regarding your healthcare?
After my husband was diagnosed with Sarcoidosis and our lives became centered around one Dr. visit & test after another we started to question everything about the treatment options we were given.
This path of discovery lead us to natural remedies and a lifestyle that turned us into healthy people living a life free from the limitations of disease & prescriptions.  The last two years have been a continued journey of renewal, hope and learning, without limits.
Results Of Happy Healthy People
Transforming the lives of others is the most rewarding life of all!

We now know that the body can and will heal itself given the proper nutrients.  I spend my days celebrating and educating those open to the miracles of nutrition.  If you are searching for answers to sickness, disease & debt – hoping to live as happy healthy people – here are some free resources & natural supplements that helped my family reverse Sarcoidosis, allergies, hernias, diabetes and more.
Toxic Food Syndrome – Free Book Download offered to all my radio show listeners on The Medical Insider
Spectramaxx Brochure – 74 Trace Minerals, 40 Antioxidants, Fulvic Acid & Vitamins
Toxic Times – Be Healthy People! Radio show with Biochemist & nutracuetical  manufacturer about living & staying healthy.
Happy Healthy People Will Change The World
One at a time, healthy people can make a difference by inspiring others to live healthy as well.  In a day and time when information is at our fingertips we have the ability to spread a message of hope, change people's lives & impact the future.
Join the mission to create 100,000 healthy homes & people across the planet! Fill in the contact form below to get more information about how you can make a difference with us.
Dani Walker
Dani's passion for people lead her to creating an international business helping people turn their passions into profit through holistic healing and international marketing. Using her families experience with Sarcoidosis she help others live life without disease & debt.
Latest posts by Dani Walker (see all)