Regenerative Nutrition
31
What Is Regenerative Nutrition?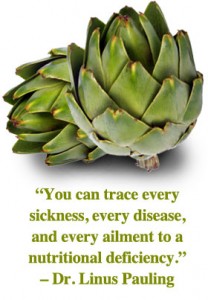 We have all heard that we are what we eat but really we are what we absorb.  Our bodies depend on the nutrients we feed it to survive, regenerate & replicate on a cellular level.  Every 90 to 120 days our bone, skin and blood completely regenerate.
Most of the processed foods we eat are full of food "stuffs", empty calories & preservatives which cause cellular starvation & cravings, leading to obsessive snacking & weight gain.   Take a day and write down everything you eat then after examination, let me know just how "healthy" your cells are.
Even though Americans eat an average of 2200 calories a day we are the most overfed, malnourished population on the planet.  Food was meant to be fuel – fuel to nourish our bodies rather than harm it.
Regenerative nutrition is the nutrients, enzymes, amino acids, proteins, carbohydrates & other basic building blocks our cells need every day to keep every organ and tissue healthy.
But if we are what we absorb we must eat foods and supplements that our cells can readily absorb!   Organic fulvic acid or fulvates are the key to vitamin and mineral absorption & regenerative nutrition.
This video explains in depth the power of one supplement to regenerate health through therapeutic nutrition.  There is a reason why your vitamin and minerals supplements aren't working.

Regenerative Nutrition & Fulvic Acid
Regenerative Nutrition through Fulvic acid which is vital to vitamin & mineral absorption.
Have you ever heard that your body will not use certain vitamins without the right amount of minerals, etc.?  Fulvates are essential for vitamin & mineral absorption.  As stated above by 2 time Nobel Prize winner Linus Pauling "You can trace every sickness, every disease and every ailment to a nutritional deficiency."
I have been interviewing bio-chemists and Drs for years now on my radio show and they have helped me come to the conclusion that our soils are 75% depleted of vital nutrients, our foods are now more fake than real and our it does not take a genius to figure out that our health is in the toilet right along with most of the supplements we purchase!  Sorry but it is true and you deserve to know the truth.  So what does it take for you and me to absorb the nutrients we ingest?
For minerals to be effectively utilized by living organisms, i.e. you and me, they must first be converted from their colloidal or metallic state to a microscopic subcolloidal or ionized state.  Before this process colloidal minerals & nutrients are to large for the body to easily absorb & can be released as waste instead of absorbed & utilized by the body.
This is why it is extremely important to have an organic (plant based) fulvate with all vitamin and mineral supplements.
Before being complexed or chelated with organic fulvic acid, large colloidal minerals and nutrients are in suspension-too large for easy absorption by living cells. Once complexed with organic fulvates, colloidal minerals and nutrients are dissolved in solution and are therefore more bioavailable.
Now as subcolloidal or ionized minerals and nutrients, these minute substances have become very small particles in highly charged energy groups. Therefore, researchers theorize that fulvates act as an electrical conductor, converting the chemical energy from minerals and nutrients into efficient electrical energy-essentially providing a trickle charge of energy that helps rebalance and recharge depleted cells, providing optimal energy potential for living organisms.
Think about it like this:  a large vitamin or mineral combines with fulvic acid and becomes a small "ionic" vitamin and mineral which your cell can absorb, leading to regeneration.  Other wise this vitamin and mineral you are taking in is eliminated as waste!  What a wast of money and good nutrition.
We found out first hand the power our body has to heal given the proper nutrtion.  3 years ago my husband started taking Spectramaxx because he has a serious autoimmune disease called Sarcoidosis & today he celebrates 3 years in remission.  No signs, no symptoms….maybe Linus Pauling was right after all!
I blog about nutrition because most of us have such little knowledge about what it really takes to be healthy.  We get sick one cell at a time & we stay healthy the exact same way.  If you found this information beneficial please subscribe to "7 Steps To Optimal Health" & share this post about regenerative nutrition with those suffering.
your wellness advocate and friend,
Dani Walker
Dani Walker
Dani's passion for people lead her to creating an international business helping people turn their passions into profit through holistic healing and international marketing. Using her families experience with Sarcoidosis she help others live life without disease & debt.
Latest posts by Dani Walker (see all)