Take Back Your Health Challenge
03
Take BACK Your Health…Am I Up To The Challenge?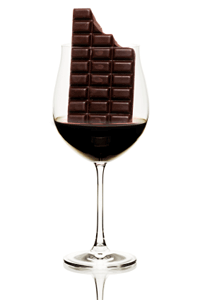 In honor of Spring let's start a Take Back Your Health Challenge for all women and men who are sick and tired of being sick and tired!
I sat and visited with a beautiful friend of mine today and talked about turning 30.  What her passions, vision for her future and next chapter in her life would be.
We shared how our health was important to us and both of us needed to "get back on track" with taking back our health.  I left inspired to start a 90 day Take Back Your Health challenge & we invite you to join us.
Take Back Your Health Celebration
Since we start our 10 day Take Back Our Health cleanse tomorrow I thought I would celebrate tonight with 2 of my most favorite things: red wine & chocolate covered raisins!  After all I am going to fast from these 2 things for the next 10 days so doesn't it make sense to indulge?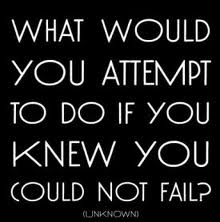 Back on track:  I am the kind of girl who needs an accountability partner or partners so if you are reading and even somewhat intrigued email me with the subject title: take back your health (dani@daniwalker.com) & join us crazy women who believe there is a better way than prescription meds, aches, obesity, insomnia & hip replacements…just to name a few.  Even if you join us in the middle, it does not matters…what matters is that you join us & take back your health because no one else will do it for you.
Take Back Your Health Challenge
Don't look at this as what you will give up…look at this as what you will gain.  If you take on this challenge and even 9 days from now you quit…you will get your sick, tired and aching body back I guarantee it.
This challenge is all about team – health is a team sport and it is MUCH more fun to get healthy together.  Sharing successes and failures as we all hold each other accountable and have a blast doing it.
The first 10 days are the hardest….or at least I think they will be.  I have been told that it takes 21 days to make a habit so it will take 21 days to break some bad ones too.  Spring is a time to create, grow, let go, manifest, blossom & gain.
What would you like to make or break in 21 days?  How about joining us on this journey to take back our health?  You will meet some fun, inspiring men and women who need you to inspire them on the days when everything seems to go South.  We will celebrate the small stuff as we improve our health together.
Over the next 10 days I will be blogging daily to share exactly what we are doing, how it is going, what cravings I am fighting and how we are feeling.  No matter what I can guarantee that those who take on this challenge with us will not fail!  You will see one if not many improvements in your sleep, digestion, energy, weight loss, mental clarity, stamina etc.
So as I site and indulge in wine and chocolate for the last time in at least 10 days if not longer…think about what you may gain in joining us on this 90 day Take Back Your Health Challenge.  Jump in with both feet and see how great it feels to take control of your health.
Your wellness advocate & friend,
Dani Walker
dani@daniwalker.com
P.S.  All the lovely ladies who share this post will be entered to win one of my favorite products that helped me tremendously…click take back your health to take a peak!
To officially enter to win you must share this post & then email me the shared link page!  See you on the other side.
Dani Walker
Dani's passion for people lead her to creating an international business helping people turn their passions into profit through holistic healing and international marketing. Using her families experience with Sarcoidosis she help others live life without disease & debt.
Latest posts by Dani Walker (see all)