YEVO Nutrition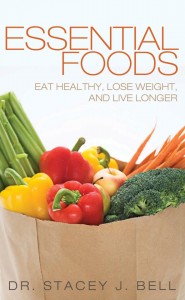 After months of research and years of wishing there was a great, quick, convenient, yummy source for needed nutrition that did not require hours of shopping, washing, chopping…I've FINALLY found a food worth feasting on.
YEVO International is the largest little food company in the world, on a mission to feed humanity the 43 essential nutrients needed to sustain healthy living.  The foods are quick to prepare, taste great and packed with nutrition.  Our family and many clients have been enjoying them daily for a month now and people are calling daily to share how much more energy they have, how they are sleeping better, losing weight, no longer having cravings, some even feel that the essential nutrition in the food has helped them live headache free for the first time in over 3 years and several parents are reporting that their children's behavior is noticeably better. 

I have to say that I'm not in the least bit surprised.  After all, these are ESSENTIAL nutrients needed to sustain healthy cellular function.  Our bodies can not make these nutrients, thus they are ESSENTIAL.  We must get them from the foods we eat or the supplements we take and according to research the WHO says that 90% of us are not getting the needed nutrition from our daily diets.   If you look at the lack of human health, I think you would agree.
That's why I'm so thrilled to be able to share this wonderful solution – YEVO International meals.  Every meal includes 50% of the 43 essential nutrients, 26 grams of protein, Omegas, Fiber and these nutrient dense meals are low in calories.  They take about 5-10 minutes to prepare and they taste great!
Since you all know how much research I do before making a decision to try a product then promote it…I want to share some of the science behind YEVO.  It's really such a simple concept – we used to get all needed nutrition from food and there was no need for supplementing.  Now YEVO offers this ability again and as you know, our bodies are meant to get nutrition from food rather than pills.
YEVO Science:
Chip Marsland is the pioneer of anthropological biochemistry. Chip Marsland and Peter Castleman partnered over 4 1/2 years ago to bring YEVO International to fruition. His extensive background in food science and neurology along with the power of proteins has helped him create 100's of food products which have been rated by Consumer reports as #4 in top functional foods for nutrition and diet. Listen as he explains how everything he was doing was wrong and why.
The YEVO Solution With Chip Marsland & Peter Castleman
These two business partners have a mission to change 100 years of bad foods and help every person, every day in every place on the planet get the essential nutrients they need to live healthy lives. To do this they've surrounded themselves with leaders in nutrition, molecular biology & medicine.
YEVO International Scientific Advisory Board:
Dr. Stacey Bell Ph.D, – Nutrition
Dr. Raymond Rodriguez Ph.D, – Molecular & Cellular Biology
Dr. Robert A. DiSilvestro Ph.D, – Professor of Human Nutrition
Pei-Ra Ling, M.D., M.S., – Assistant Professor of Medicine, Peking Union Medical College
Dr Stacey Bell About YEVO:
Dr. Stacey Bell is a nutrition expert and a consultant to the food and dietary supplement industries. She has served on the

faculty of Harvard Medical School, where she conducted cutting-edge nutrition studies. Dr. Bell is also an expert in dietary supplements and has developed products for Tony Robbins and Dr. Andrew Weil. She has counseled thousands of people on how to eat and what supplements to use. Her publications are in excess of 100, and she has lectured around the world on a variety of nutrition-related topics.

Awards: Kraft General Foods Fellowship, Dietitians in Nutrition Support Research Award, Dietitians' Award for Research of the Americ

an Society of Parental and Enteral Nutrition, Dietitian's Honorary Achievement Award (American Society of Parenteral and Enteral Nutrition), National Health Information award
Ponder this question….Do these companies create good or bad foods? Kraft, Coca Cola, PepsiCo, Kellogg's, ConAgra, Nestle, Tyson, etc.
The World Health Organization (WHO) recommends a daily intake of 43 essential nutrients for optimal health. These essential nutrients are nutrients that your body can not make. You must consume them every day in your diet to properly nourish your body. Many are overeating unhealthy foods, and starving inside because they are not getting these 43 Essential Nutrients which, when absorbed, cause satiety.
These 43 Nutrients ensure that your cells are nourished, and they sustain health, and promote growth. The mass population is not even getting half of their daily nutritional requirements, and this foundational weakness is at the root of many of the diseases so common today.
US Health Care + 3 Trillion attributed to bad food… World Health Care is $85 Trillion
YEVO IS ON A MISSION…
To Reverse 100 years of bad food practices.

Humans need 3 things: Oxygen, Water and Nutrients
Nutrients Help You Grow, Live, Heal.
Every YEVO Food provides 50% of 43 essentials in every serving…
Yevo foods leave out all the bad…
No MSG
No Trans Fat
No High Sodium
No Preservatives
No High Heat
No Cooking
No Artificial Dyes / Colors
For those who may be wondering what essential nutrients are and why they are important, this information may help.
What are essential nutrients?
Essential nutrients are carbohydrates, protein, fat, vitamins, and minerals that our bodies require daily but can't make on their own. These nutrients must come from our diet.
Why do we need essential nutrients?
Our bodies need essential nutrients every day to properly grow, heal, and live. If they are absent from our diet or we don't get them in the right amounts, it can lead to poor growth and brain function in children and increased aging and chronic disease risk in adults.
How do we provide you with nutrient rich foods?
Based on information provided by the Institute of Medicine and the World Health
Organization, there are 43 essential nutrients. To provide you with all the 43 essential nutrients you need daily, we use real foods from nature and then add any missing nutrients to our meals.
What are some of the 43 essential nutrients in Yevo™ foods?
Leucine, Isoleucine, Valine, Tryptophan, Histidine, Lysine, Methionine, Threonine, Phenylalanine, Tyrosine, Cysteine, Linoleic Acid, Polyunsaturated Fatty Acid, Vitamin A, Vitamin C, Vitamin D, Vitamin E, Vitamin K, Vitamin B1, Vitamin B2, Vitamin B3, Vitamin B5, Vitamin B6, Vitamin B12, Biotin, Sodium, Chloride, Potassium, Calcium, Iron, Phosphorus, Iodine, Magnesium, Zinc, Selenium, Copper, Manganese, Chromium, Molybdenum, Arginine, Alanine, Proline, Serine.
What happens to me if I don't get essential nutrients?
Without proper nutrition the body potentially does not have the full capacity to grow to its full potential. Vitamins and minerals are used by the body to maintain healthy cells. When cells are healthy, adverse effects stemming from natural aging process and potential chronic disease can be minimized.
As you can see, every serving of YEVO International foods provides 50% of these 43 essential nutrients including 26 grams of protein and these proteins are globular not fibrous.  This simply means your mitochondria will love it!
It's time to put our money where our mouth is and eat what will heal us.  I look forward to getting you more information, a sample and what ever you need to make an informed decision about the foods you currently eat and how one simple change can positively impact your health.
Get YEVO Updates & New Food Info: