Dare To Think Outside The Prescription…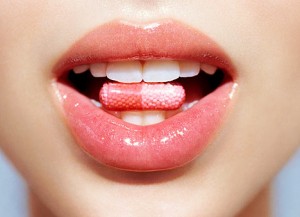 I dare you to "Think Outside The Prescription" just once in your life.  Yes it is scary to go against status quot but who REALLY wants status quot anyway?
My "think outside the prescription" story started when my husband, Jack, was diagnosed with Sarcoidosis…a rare and uncommon disease with no known cause or cure!
Diagnosed in 2004

High dose Prednisone 04′-07′
Went Alternative in 07′
Complete remission by 09′
Turned passion into profit 10′
Free from disease & debt by 12′
Results are what matter & a picture is worth a thousand words:  You can get our book/audio series "Against All Odds" to get our entire story as well as a survival guide to overcoming seemingly incurable diseases without expensive and invasive drugs, side effects or surgeries.
Don't Be Fooled, Be Informed!  Healthy people, Heal"Thy" People.
Hello, my name is Dani Walker & my family has traveled the path from well to sick and back again. Above you see a picture of my handsome husband who was sick until he dared to think outside the prescription!  His Sarcoidosis has been in remission for 4+ years now using the techniques I blog about but we share all of them and more in our book & audio series "Against ALL Odds".  Because of his success and others we have been asked to speak at this years Sarcoidosis Network Confernece at OHSU in Portland Oregon.
It took a debilitating illness called Sarcoidosis to bring my family to physical & financial wellness.  On my radio show I spent years interviewing well known naturopath's, biochemists, immunologists, EFT Gurus & more which has given me just enough knowledge and understanding to be dangerous to the Allopathic (conventional medicine) community & an advocate for your complete wellness.  My "think outside the prescription" attitude has helped me dare to ask questions and find answers.  There is an entire world of wellness out there that our Dr.s will never even know about.  If you feel it is time to think outside the prescription and start living a better quality of life; I am here to support you.
I share from my own experience and demystify the mystery of disease, nutrition & more, in hopes to prevent 1,000′s of families from having to experience the pain and loss of debilitating diseases.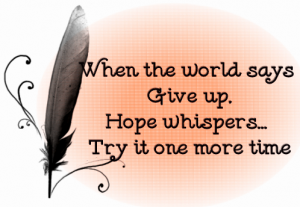 I say…celebrate the small stuff…know that you were born to be well & dare to think outside the prescription.  Live a life less ordinary…let me show you how to turn your passions into profit by sharing your story and inspiring others.
Here you will find testimonials of those who have dared to think outside the prescription, with me.   Everything from CFS, cancer, diabetes, migraines, obesity and more.
You see, I Believe You Can & Should…Live Life On Your Terms.

You stumbled upon this site for a reason…I call myself a Progressive Life Diva because:
At 36 years old I have successfully "practiced" wellness for my entire life & I am here to help you do the same.  I live life on my terms and use my personal experience to educate, inform and empower you to Take Back Your Life.
I am not a guru, I am not an expert, I am not a Dr., I am not a coach, I am not on any prescriptions…but I offer my guidance eBooks, training and more.
I am a wife, I am a Mom, I am an entrepreneur, I am a visionary, I am brave enough to speak truth, I have enough hope for the both of us, I have successfully assisted many in becoming free from the limitations of disease & debt by thinking outside the prescription in every walk of life.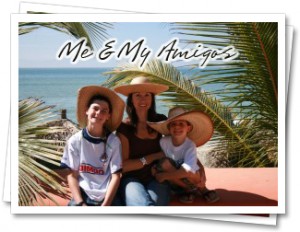 "Never doubt that a small group of thoughtful, committed citizens can change the world. Indeed it is the only thing that ever has"  Margaret Mead
Progressive Life Diva: unconventional, free-thinking, brave person, champion, forward-looking, unbiased, leading-edge, great person, accelerating, advancing, revolutionary, exceptional, pioneering, radical
As a health coach, international business women and weekly radio talk show host of the Medical Insider, Dani Walker is recognized as a progressive "work in progress" in the world of life, nutrition & business.
Through her mentoring, you will find your way to true health and independence, free from the limitations of disease and debt.  Progressive life Diva, Dani gives everyone permission to think outside the prescription & shares from a patient's prerogative how her family & clients have reversed disease, lost weight, paid off debt, built international business & more by making a difference in people's lives.  If it does not add value, she does not do it.
Are you ready to take back your life with Dani Walker? No Hype, Just Help!
Begin the next chapter of your life adventure today.  YOU ARE NOT ALONE.   Learn more about how Dani can help you live your life free from the limitations of disease and debt…make a living by making a difference!
Contact me today!

"Wellness is the connection of paths between knowledge and action."
Today is your day to start walking down a path that leads to true freedom.  Talk to you soon…if you dare.
Hi, I'm Dani a wellness advocate, author of
When Education Beats Medication Against All Odds
, nosy Mom & the Sassy spouse of a Sarcoidosis survivor! A self professed "medical investigator" spending too much time on pubmed. If you don't know what that is, I will be happy to bore you with the details. I help people all over the world dramatically improve their health by thinking outside the prescription for lasting results. With the internet there is way too much information and not enough conversation...feel free to reach out.