Permission to "Think Outside The Prescription"
Dare To Think Outside The Prescription…
Let's face it…When 7 out of 10 people suffer with at least 1 chronic illness, we ALL need to think outside the prescription!
That's why I dare you to Think Outside The Prescription just once.  I know how scary it is to go against status quot, but if being 1 of the 7 people is what we have to look forward to…I'll pass!  Right?
You just watched the 'trailer' to my Education Beats Medication Total Wellness Series & if you are smart you will get a copy.  It's only $19.95 and will give you everything you need to be well informed of the many alternative options conventional medicine will NEVER tell you about.

Unfortunately I learned that education beats medication the hard way.  You see, at one time, my husband was one of the 7 people needlessly suffering with chronic disease.  We all have a story, a saga…it's what we do with it that makes it a success!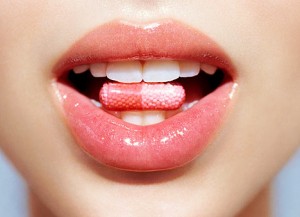 My "think outside the prescription" story started when my husband, Jack, was diagnosed with Sarcoidosis back in 2004.  Sarcoidosis is a rare and uncommon disease with no known cause or cure! YAHOO!  He was only 31 and our children were young.  We were living life to the fullest until this curve ball came out of nowhere and suddenly everything changed.  Maybe you can relate.
But our story has a very happy ending which has nothing to do with following the rules and everything to do with making them!
Diagnosed in 2004
High dose Prednisone + 5 other meds 04′-07′
Chose Alternative methods of healing in 07′
Complete remission by 09′
The Medical Insider Radio Show 10′
Creator of Education Beats Medication Wellness Series 13′
Results are what matter & a picture is worth a thousand words isn't it!  Jack's transformation was not over night and yours won't be either.  It took 18 months of thinking outside the prescription using the TEA – Try Everything & Anything Method (we coined the phrase).  After 3 years of Western medicine it only took 18 months for natural and alternative options to bring him complete relief and total remission!
Gentle reminder: You can get our entire story as well as a survival guide to overcoming seemingly incurable diseases without expensive and invasive drugs, side effects or surgeries by clicking here.
Don't Be Fooled, Be Informed!  Thinking Outside The Prescription Really Works!
When I had my radio show The Medical Insider I always used to say "Don't be fooled, be informed!"  It's such a true statement.  We are not taught to listen to your body, feelings, emotions, energy or lack there of.  We are taught to have health (sickness) insurance and wait until we need it.
It was this debilitating illness called Sarcoidosis  that challenged us to think outside the prescription and make our own rules in life and it's been the best decision we've ever made.  NOTE: I did not say the easiest.
If you are ready to think outside the prescription listen to this audio interview with Dani, Dr Richard & Dr Mike:
Audio clip: Adobe Flash Player (version 9 or above) is required to play this audio clip. Download the latest version here. You also need to have JavaScript enabled in your browser.
If you liked this interview you will love the full 1 hour version along with 9 more & our book Against All Odds – click think outside the prescription to get the complete Total Wellness series and join the movement!
Yes, I am SELLING you a wellness series.  Why? Because you want to think outside the prescription right?  You want to live a healthy vibrant life free from the limitations of disease.  You want to wake up bright eyed and ready for the day rather than tired and aching all over…and you can BUT you need to be informed first.  You need the knowledge before you can take the action.
Through my radio show I spent years interviewing well known naturopath's, biochemists, immunologists, EFT Gurus & more which has given me just enough knowledge and understanding to be dangerous to the Allopathic (conventional medicine) community & an advocate for those who desire complete wellness.  This "think outside the prescription" attitude has helped me dare to ask questions and find answers.  There is an entire world of wellness out there that our Dr.s will never even know about.  If you feel it is time to think outside the prescription and start living a better quality of life; I am here to inform, encourage & support you.
Most Importantly…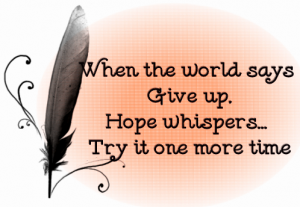 I say…celebrate the small stuff…know that you were born to be well & dare to think outside the prescription.  Live a life less ordinary…and dare to be different.
It's a guarantee that some will ridicule, some will disqualify but some will follow and be inspired to take back their life right along with you!
You see, I Believe You Can & Should…Live Life On Your Terms.

You stumbled upon this site for a reason…I call myself an Awareness Warrioress because…I love to inform and educate people on topics like natural wellness, healthy living, functional medicine and gardening…amongst many others.  If you spend enough time here my hope is that my personal experience will educate, inform and empower you to refine yourself.
I am not a guru or a Dr., I am a guide…I offer my guidance, eBooks, wellness series, trainings and more so you can think outside the prescription & be informed enough to successfully refine your own life by your rules.
I am a wife, I am a Mom, I am an entrepreneur, I am a visionary, I am brave enough to speak truth, I have enough hope for the both of us, I have successfully assisted many in becoming free from the limitations of disease & debt by thinking outside the prescription in every walk of life.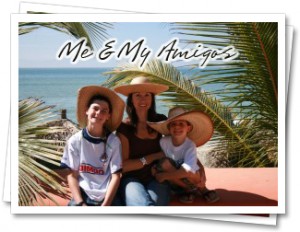 "Never doubt that a small group of thoughtful, committed citizens can change the world. Indeed it is the only thing that ever has"  Margaret Mead
Are you ready to take back your life with Dani Walker? No Hype, Just Help!
Begin the next chapter of your life adventure today.  YOU ARE NOT ALONE.
I truly believe that wellness is the connection of paths between knowledge and action and beginning your journey outside the prescription is a great action!
Today is your day to start walking down a path that leads to true freedom.  Talk to you soon…if you dare think outside the prescription.
This all natural Mom with a little sass & a lot of class loves red wine, white water rafting, real food, dark chocolate & sick people...that's right, you don't scare me! Online marketing & natural health are my specialties. My book on wellness proves that
Education Beats Medication
Click Here
for a sneak peek. Stay tuned and
contact
me if you're ready to start thinking outside the prescription online & off!
Latest posts by Dani Walker (see all)
Fatal error
: Call to undefined function get_related_posts_thumbnails() in
/home4/dew008/public_html/daniwalker.com/wp-content/themes/daniwalker-beauty/loop-page.php
on line
36