Contact
Reverse It ALL – From Health To Wealth Redefine Yourself!  Please contact me with any questions. I am here to help so your comments or questions are welcome.
Comments or questions are welcome.
Thank you so much for visiting!
Your wellness advocate & friend, Dani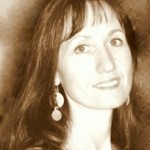 Become a fan on facebook & join the mission to reverse it ALL through Education not Medication!
or tweet me on twitter
Skype @ daniwalkerlive
541-263-0641
Dani Walker
Dani's passion for people lead her to creating an international business helping people turn their passions into profit through holistic healing and international marketing. Using her families experience with Sarcoidosis she help others live life without disease & debt.
Latest posts by Dani Walker (see all)