How Fucoidan Kills Cancer Cells: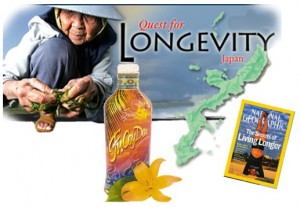 Many people have heard of fucoidan, it's health benefits and how it has been clinically proven to kill cancer cells by causing apoptosis (cellular death).  Here is just one of hundreds of studies about fucoidan and cancer published on pubmed.gov.
BACKGROUND: Fucoidan is a sulfated polysaccharide found in brown algae/seaweed; it has been shown to exhibit a number of biological effects, including anti-tumor effects. In this study, we evaluated the effects of fucoidan on apoptosis (cell death) in HT-29 and HCT116 human colon cancer cells.
RESULTS: Fucoidan induced substantial reductions in viable cell numbers and apoptosis of HT-29 and HCT116 cells in a dose-dependent manner. In HT-29 cells, fucoidan also increased the levels of cleaved caspases-8, -9, -7, and -3, and cleaved poly (ADP-ribose) polymerase (PARP) levels.
CONCLUSION: The findings of this study indicate that fucoidan induces apoptosis in HT-29 and HCT116 human colon cancer cells, and that this phenomenon is mediated via both the death receptor-mediated and mitochondria-mediated apoptotic pathways. These results suggest that fucoidan may prove useful in the development of a colon cancer-preventive protocol.
Published study at Pubmed.gov about Fucoidan & Colon Cancer.
Fucoidan Causes Cancer Cells To Self Destruct:
| | | |
| --- | --- | --- |
| | | The Biomedical Research Laboratories of Takara Shuzo and the Research Institute for Glycotechnology Advancement have focused their attention on the anti-tumor properties of Fucoidan, and have managed to confirm that this substance causes certain types of rapidly growing cancer cells to self-destrct. |
Examples of cancer cell strains where this self-destruct phenomenon was observed include human acute promyelocytic leukemia cells (HL-60 cell line), human stomach cancer cells (AGS cell line), human colon cancer cells (HCT-116 cell line), and cancer cells of the descending colon (SW-480 cell line/WiDr cell line). Moreover, this self-destruction was observed to take place without affecting normal cells.
Fucoidan & Cancer:

So when all is said and done, my opinion is that chemo & radiation kill everything.  Only 2% of the people treated with chemo & radiation go without cancer again; 98% have a recurrence within 5 years.
Fucoidan on the other hand has every ability to kill cancer in its tracks and boost healthy cell function.  Unfortunately in the U.S. we are not offered alternatives or integrative medicines to help when we get sick.  Our disease is named and then the symptoms are treated instead of finding the root cause.  It is really bass akwards!  What ever happened to educating people, offering options & healing through nutrition? Nutrition that has the ability to kill cancer without harming your health!
Fucoidan, Radiation or Chemo?

At this point Dr.s pretty much say "get your things in order" and then administer yet another round of chemo.  This post is in loving memory of Stan Aschenbrenner, my step Father (really a Father) who died on Superbowl Sunday 2011.
In June of 2010 he was diagnosed with stage 4 colon cancer & he chose the Allopathic path of chemo and radiation.  To all who read this there were many symptoms of something gone wrong, long before he finally went to the Dr.  Our bodies talk but we don't always listen.  On February 6th 2011 Stan left this world for another adventure.  As his children held him & cried, I found myself rethinking my purpose and passion.  Why am I doing this?  Do people really want to get healthy?  Do I make a difference? Is all this time spent writing, speaking and teaching on regenerative nutrition & holistic healing worth it?
Filled with doubt and anger the questions continued.  After all, I educate people and offer solutions to treat the root cause of diseases like Colon Cancer & it just took my Father's life.  It is hard to put all the emotion in words but I am still here, writing with a new found zeal to be the change I want to see in the world.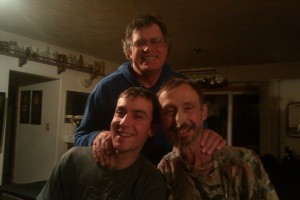 A most honorable man, Stan will always be remembered & cherished.  I met him when I was 4 and I've been his daughter ever since.  He took me in as his own, taught me how to ride a bike, fish, play 1,000 aces, chop wood, camp & live.  So this "dose" of education is in ever loving memory of him.  I love you Dad.
If you know someone suffering with cancer and looking for effective alternatives to chemo and radiation, Fucoidan is a proven cancer treatment.  Time and time again in both clinical studies and in real cases it has stopped tumor growth, kill cancer cells and rejuvenate the body on a cellular level.
With loving gratitude to the people in my life who have made me and formed me.
Your wellness advocate & friend,
Dani Walker
Tell that special someone you love them – today!