posted by Dani Walker on Health Blog, Obesity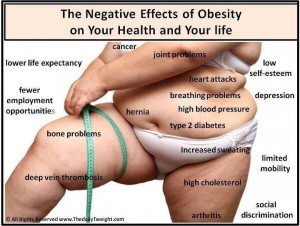 I consider every pound of fat lost a success!  How about you?
Many people ask me: Why am I so fat? They say "I've tried everything but I am still fat! No matter what I do I still can't lose the weight & keep it off."
I ask…
Why is it that we wait until our health is challenged before we start making changes?
We get 1 body yet we invest in shoes, clothes, jewelry, electronics, cars and homes before the 1 thing that stays with us our entire lives…our bodies.   In the business of helping people take back their health, I have heard every excuse:
"It's too expensive to eat healthy!"
"I only lost 9lbs in a month and that's not enough!"
"The supplements are too expensive."
"My Dr. said supplementing & diet won't make a difference."
You name it, I've heard it…and people continue to ask Why am I so fat?
Why Am I So Fat?
How about asking, what can I do about it?   If you were 100lbs overweight and I could help you lose 9-10lbs a month & KEEP IT OFF…would you take the challenge?
Would you do what it takes to get fit, lose fat, gain lean, change your mind, body and spirit for the rest of your life?
or
Would you give up before you started, like 93% of the population, because you think it is too hard, won't work, you will fail again…?
I hope I do not sound too harsh but the reality is ~  The food industry pays no attention to health and the health industry pays no attention to food, so those who trust either, PAY dearly with their health.
It is time for you to take back your health, get fit, feel great & live well.  NO MORE EXCUSES!  You can do it, we can succeed together.
For Those Who Are Tired Of Asking, Why Am I So Fat?
There is a lot to getting fit but it is really more simple than you think!  I say it's time to start asking Why Am I So PHAT? 

Pretty Hot And Tempting
I have a plan that works IF you follow it.  For those who are serious only…time is a wasting!
The link below has the products to help you lose fat, gain lean, boost your BMR & get the nutrition you need & together we have the mental support, with the accountability to help you meet all your fitness goals.
This is for those who are ready to take back their health.
Free product to those who have 3 people who join the challenge with them.
Free support and coaching so email me directly & let's get going!
Your wellness advocate & friend,
Dani Walker
dani [at] daniwalker [dot] com
Dani Walker
Dani's passion for people lead her to creating an international business helping people turn their passions into profit through holistic healing and international marketing. Using her families experience with Sarcoidosis she help others live life without disease & debt.
Latest posts by Dani Walker (see all)
Tags: fighting obesity, i am fat, i am so fat, overcoming metabolic syndrome, why am it so fat