Sarcoidosis Grim Prognosis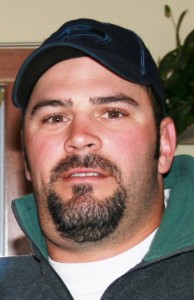 Sarcoidosis Prognosis:  A rare disease the medical community still knows little about.
Jack Walker, diagnosed August 14 2004
Lymphatic Sarcoidosis stage 2, after a tonsillectomy & lymph biopsy
Treatment: 60mg Prednisone for 14 mo. & 40mg for 11mo.
Regular visits to his pulmonologist, ENT, rheumatologist & local MD for continued tests.

My husband is living proof that Dr.s are not always accurate with their prognosis.  His specialist's told him in early 2008 that treatment was not working,  "we can only hope it burns out" were their exact words.  Then they informed him that his swollen lymph nodes had become fibrocystic & would "never" go back to their original size.
This is when he refused the risky surgery, the additional Lipitor prescription, the "hope it  burns out" prognosis & started on a path to discovering natural methods for healing Sarcoidosis.  He took 6 months to safely wean himself off prednisone (very important for anyone on any medication to consult your physician about this process).  You can read more about what finally helped him heal, just click on the picture.
Jack has been in remission for 30 months!  So much for the Dr.s prognosis!  Betty is another excellent example of healing lung Sarc, uveitis, diabetes & more – check out her story Sarcoidosis Prognosis.
What Is You Sarcoidosis Prognosis?
What have you been told will be the "likely outcome of your Sarc"?
Many suffer from this disease and are kept in the dark as too alternative treatments that may help their prognosis.  I have dedicated the last 7 years to learning all I can about Sarcoidosis, alternative treatments, scientific studies that substantiate results & foods that heal.  We deserve to know that there are scientific studies reporting that Sarcoidosis can be helped with broad spectrum antioxidant diets, specific nutrients found in foods, supplementing, non-invasive diagnostics, breathing techniques etc.  Again, my husband and many others confirm these studies with their personal results.
The cause of the disease is unknown. In sarcoidosis, clumps of abnormal tissue (granulomas) form in certain organs of the body. Granulomas are clusters of immune cells that form tumors.
The disease can affect almost any organ of the body, but it most commonly affects the lungs.
Possible causes of sarcoidosis include:
Excess sensitivity to environmental factors
Genetics
Extreme immune response to infection
The condition is more common in African Americans than Caucasians. Females are usually affected more often than males. The disease typically begins between the ages of 20 to 40. My Caucasian husband was diagnosed in 2004 at the age of 31 – click Jack's Sarcoidosis Prognosis for the full story. Sarcoidosis is very rare in young children, yet I, Dani, have helped a few children with Sarcoidosis.
But what is the prognosis?
Prognosis is a medical term to describe the likely outcome of an illness. When applied to large populations, prognostic estimates can be very accurate however, it is much harder to give a prognosis for an individual patient.
(Did you read that about it being hard to give an accurate prognosis for only 1 patient?  After speaking to 100's of Sarcoidosis survivors who were given extremely grim prognosis I could not stress to you enough that Dr.s are "practicing" medicine & do not have all the answers.  Especially when it comes to autoimmune diseases.)
So why am I writing about Sarcoidosis prognosis?  Because the prognosis you've been given may NOT be the right one.  Actually the odds are that it is not & I want to encourage you not to lose hope.  There is hope for healing and it is even a possibility to have complete recovery without a scrip, several specialists, blood tests, frequent scans, biopsies, surgery, chemo, oxygen, etc. etc. & everyone deserves to be aware of these options.
1,000's with Sarcoidosis feel hopeless with their prognosis and yet this morning I got another email from a Sarcoidosis sufferer who has gone from stage 4, on permanent oxygen, to no signs or symptoms of Sarcoidosis using the same natural remedies Betty & Jack have.
Now we will never hear these stories on mainstream media, nor will the natural remedies for Sarcoidosis become mainstream treatment (no money in a cure, no money in natural) so I am determined to be a voice in the silence & bring hope & awareness to all with Sarcoidosis.  I know all too well the severity of this disease & spent the last 7 years fighting it.
Sarcoidosis Prognosis: Stages 4 To NONE
Christinna was the 2nd person with Sarcoidosis who was willing to take a chance & try the supplements my husband used to help him go into remission.  What hope and trust…we will be friends forever & meet one day!

At the time, (Nov 2010) she was on oxygen, taking many different medicines and seeing several specialists.  She could no longer work and was in so much pain that she barely slept.  Her Sarcoidosis prognosis was not good.  She was told she was in stage four.
Well, guess what, TODAY- April 11, 2011 she sent me an email letting me know that she is in remission!!!  (I am so excited for her, can you see me dancing!!!) No steroids, no pain killers, no more oxygen, etc. etc.!  Her Dr. literally said "Just keep doing whatever you're doing!"  Now, there is no "proof" that her starting on Fucoydon in December is what helped her Sarcoidosis go into remission, but I spent many a days talking to her while she was at her worst, then as she improved after starting on Fucoydon & to hear her tonight was such a joy!  Like Jack, she has always been vivacious & never let Sarc take her spirit but now she is overflowing.
Sarcoidosis Prognosis…
As I wish I were so talented as my vivacious friend "Ms. Poetic" to write a poem about the Triangle Of Life supplements & their ability to lower inflammation, trigger stem cell regeneration & boost the immune system; I am a passionate person, but not a poet.  She has promised me a poem and I can not wait to share it with all of you!  So look forward to her heart felt & inspiring energy.
To read more testimonials and successful results of people with Sarcoidosis using these natural supplements click Sarcoidosis Prognosis.
For now, it is late but I could NOT sleep without sharing a little of her Sarcoidosis Success Story with the world.  Please share this and spread the message of hope for healing to everyone & be sure to subscribe to preview the first 3 chapters of our book/audio series which includes everything we wish we knew BEFORE Jack was diagnosed!  Consider it a Sarcoidosis survival guide!
As always, I am a real person who loves to connect with real people.  Please reach out through email or contact me direct, my info is on the contact page.
Your wellness advocate & friend,
Dani Walker